·
all we know is.. he's called The Stig
well after blowing my exhaust apart i decoded to buy a cheap exhaust off ebay just to tide me over, exhaust arrived yesterday, fitted it and wasn't that impressed. noise level was just below my Fuel can.
sooooooo decided on Stubbying the fuel can.
started by removing the carbon sleeve from the exhaust and using a new 2 quid saw from B and Q I cut the edge that had sheared from the rivets, not sure how much i removed, prob about 3 inch's, it cut surprisingly easy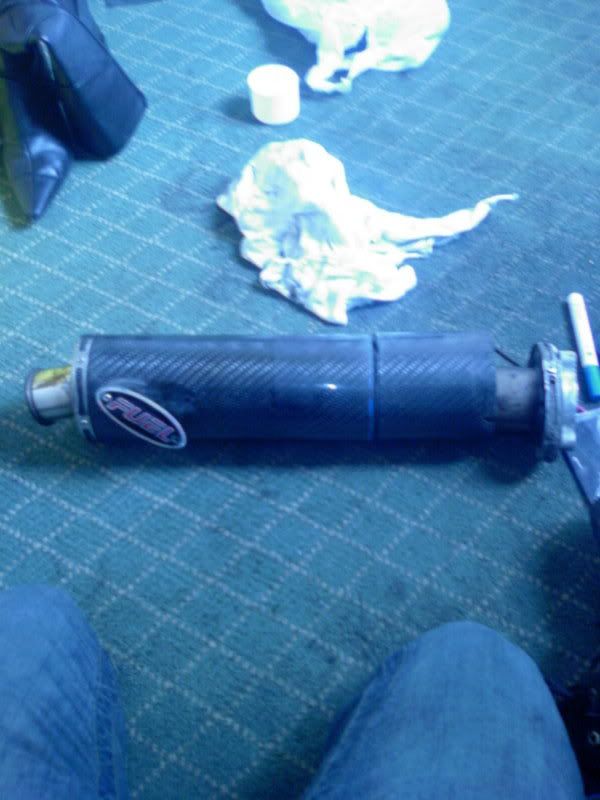 I then took it to my cousin and he helped me remove the metal bracket, the original rivets and then cut the Baffle tube to the correct length.
the results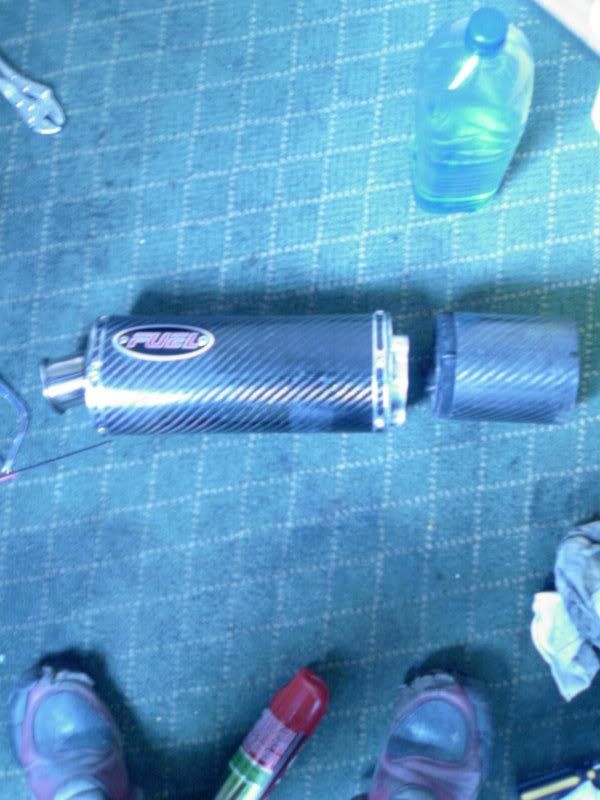 and on it's own.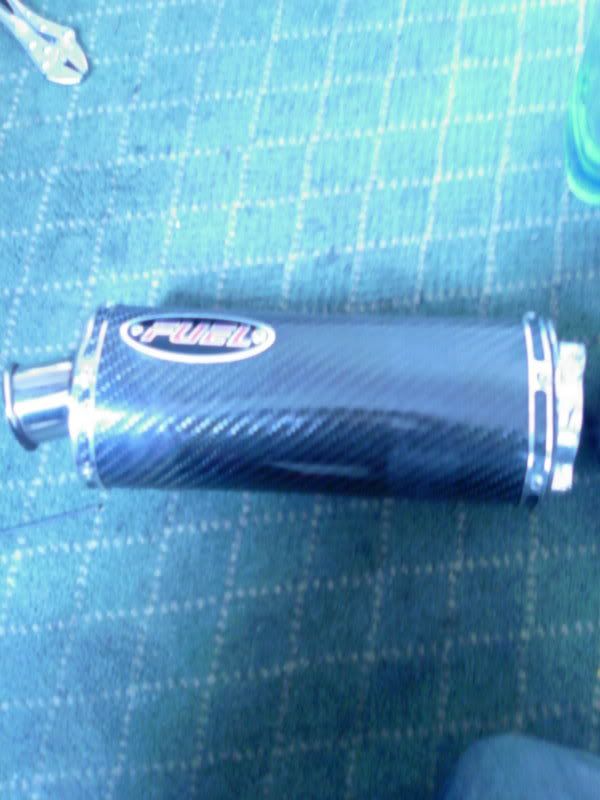 and fitted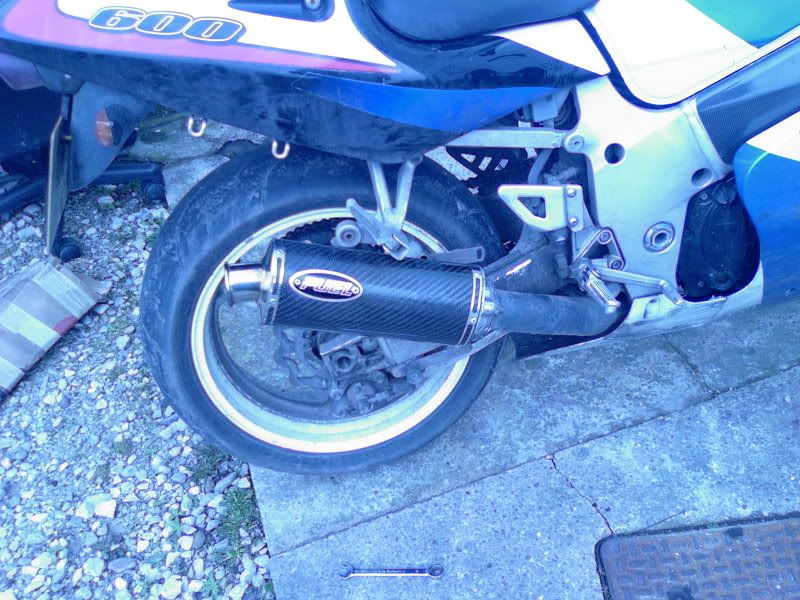 the results............. f**king mega happy, sound is sooooo much better and it feels as if the power has shifted a bit more low down.
not bad for a can i was going to give saint matt for free