·
125cc's saddest c*nt
Been setting the valve clearances tonight and took some pics along the way to give some tips. Getting the Haynes manual is definitely recommended, it's a brilliant guide but here are a few more pics to give an idea of what to expect.
Disconnecting the temperature sensor gives a bit more play to move the radiator out the way:
Covers off:
Linty the T mark up:
And the line on the cam sprocket will be parallel with the top of the head:
Checking the exhaust valve: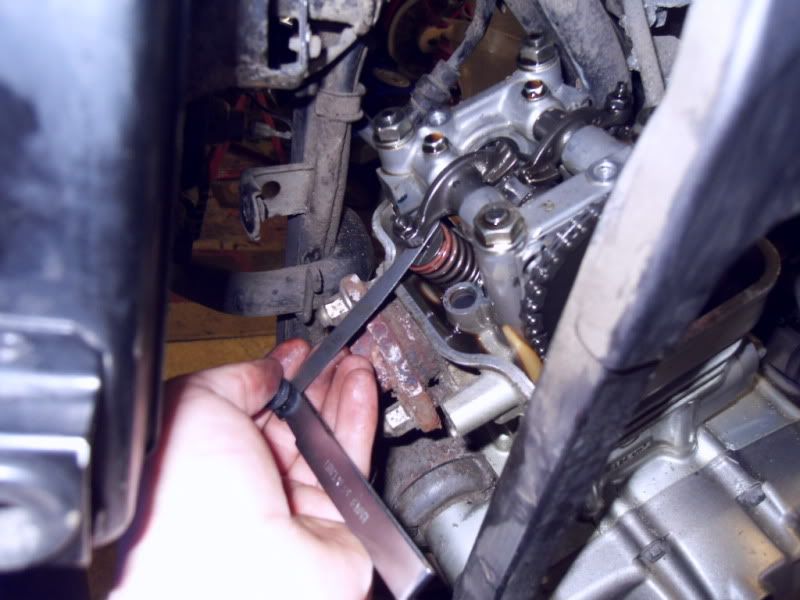 And the Inlet valve:
Needed adjusting. It's a bit tight so I took the screwdriver bit from my impact driver set (awesome tool) and put a spanner on it. Another spanner on the lock nut and adjust away. Did the job.
Don't forget to check the clearances again after tightening the lock nut and make sure everything is clean before reassembly.